I often get asked the question, "How can I get started in brewing?"  I usually ask  what types of things the questioners would like to brew. More often than not, they want to brew either beer or mead. So, for neophyte brewers I usually have a couple of introductory books that I recommend.  John Palmer's How to Brew  or Charlie Papazian's The Complete Joy of Homebrewing are two books that I recommend to those who intend to brew beer. Ken Schramm's The Compleat Meadmaker is usually the beginning mead book that I recommend. For the beginning meadmaker, I also suggest visiting the GotMead.com website that has huge amounts of information about mead production as well as extensive forums inhabited by some very accomplished meadmakers who are more than happy to help out the newbie.
Sometimes, I invite them to come by the house when I brew.  This observation gives them a reasonable sense of what goes on during the preparation of the beverages but unless they are present for all the prep, racking to secondary, and bottling/kegging, they get only a part of the picture.
Ultimately, folks want to make something that they can claim as their own;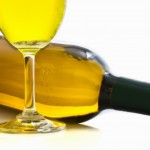 something they made with their own hands without direct help from a mentor. In my view, one of the best ways to do this is to provide almost fool proof instructions to make a small batch of a chosen beverage without the need for a lot of specialized equipment. This approach gives the beginner a sense of accomplishment. It is less likely to lead to attitudes such as "it is too difficult to make a good homebrew", which is something I've often heard from folks who had a bad first experience.
I plan to post a series of articles on "Beginning Brewing."  The first article will be about mead.  Other articles will follow that describe an exciting approach to promoting all-grain beer brewing with minimal equipment investment.  I've been discussing this latter topic with Casey Letellier who is the Chief Drinks Specialist at 28 Springs Restaurant & Bar in Siloam Springs, AR.  He also happens to be the person who taught me to brew beer!
wine bottle Image courtesy of Stoonn at FreeDigitalPhotos.net