I am not a big mead drinker.  Most people seem to like sweet meads and most of those meads are too sweet for my tastes.  On the other hand, I really like some semi-sweet and dry meads.  Regardless of my own tastes, I like to make enough mead to always have some on hand to give away.
What is mead?  Basically, it is a honey-based wine.  In its purest form, it contains only water, honey, and yeast, what we call a traditional mead.  There are dozens of varieties of mead.  Most that you encounter are either traditional, melomels (fruit-
based), or metheglins (spice-based). Mead was made in some of the earliest human civilizations and is arguably the oldest fermented beverage.
But, I'm getting a bit off track.  This post is for introducing the reader to some "tried and true" mead recipes. These are recipes that were specifically crafted to be repeatable and they require few specialized pieces of equipment or consumables.
The author/creator of these recipes is Joe Mattioli. Joe has the reputation of crafting relatively simple mead recipes that go through many iterations until he achieves exactly what he intended.
These recipes allow novices to make a small batch of mead that is almost guaranteed to produce a good, drinkable product. I've made each of the three I will mention in this post. They are all repeatable and quite nice, particularly if you like very sweet meads.
The first of these recipes is Joe's Ancient Orange mead. This is the granddaddy of Joe's recipes. You will find this recipe posted to practically every forum dedicated to brewing.  I just Googled "Joe's Ancient Orange mead" (with the quotes) and got nearly 30,000 hits. I suspect that this recipe launched many a meadmaker's journey into a brewing hobby.
This mead is quite configurable.  I've made JAO many times.  I like to embellish it after it has finished fermentation.  Usually, I rack the "finished" JAO into another container, then add other ingredients for a secondary fermentation.  Some times I add ginger and other times I add chocolate with good results.  Probably the favorite enhancement is the addition of a vanilla bean to make what I call dreamcicle mead. I get many compliments on that one!
Another of Joe's meads is the 3-week, no age mead (scroll down a bit to find the recipe).  This recipe requires a few ingredients that you may not typically have at home.  However, they can easily be acquired from a local homebrewing store or online.  Joe's rule of no (or very few substitutions) holds. Follow the directions exactly!!  I've made this one a couple of times and frankly, I think it takes a bit longer to be drinkable, but to each his own!
Finally, Joe mixes it up a bit with some Welch's Grape juice in his Quick Grape Mead (or pyment). I've also made this a couple of times.  I'm not a big pyment fan, so I'm not as enthused about this one as some other folks.  I still have a bottle of this in my stash that is about 5 years old.  I guess I should pop the cork on it sometime soon! [EDIT 5/28/2018: A couple of months ago, I opened this last bottle to share with some friends. At over 8yo, it was delicious!!!!]
That's about it for this post!  There are other recipes for newbies that can be found online.  If you are an SCA participant, you can find some quick mead recipes as well as documentation embedded in numerous websites. I plan future posts that will explore topics related to brewing in the SCA.  I hope to recruit several of my fellow brewers to help!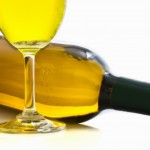 Bee/honey Image courtesy of keakguru at FreeDigitalPhotos.net
Orange Image courtesy of Suat Eman at FreeDigitalPhotos.net
Glass/bottle Image courtesy of Stoonn at FreeDigitalPhotos.net