Adventures in Yeast – Part II
In Adventures in Yeast – Part I, I described the contention by some researchers that during the Middle Ages lager yeasts emerged from a hybridization of ale yeast and an "alien" yeast from the New World. However, the scenario that a yeast found in Patagonia made its way to Europe doesn't mesh with reports of cold-fermented beer as early as 1420. Regular trade upon which a yeast could have hitched a ride from the New World to Europe came somewhat later.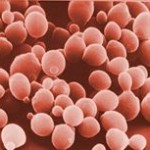 A possible resolution may reside in the results of a study by Bing and his colleagues (2014). The Bing, et al. report is a short one and not particularly detailed unless you access the supplemental materials.  Their work involved the isolation of strains of S. eubayanus from several regions in China and Tibet (not getting into the political/boundary issues here!). The researchers claim that a Tibetan strain of S. eubayanus had an average non-ale whole genome sequence identity of 99.82% with the Weihenstephan 34/70 S. pastorianus strain (the major lager yeast used in Europe). This is only a marginally higher match than the Patagonian sample reported by Libkind et al (99.56%).  What is more important, however, is the fact that trade with Europe and this Eastern region of the world pre-dated the emergence of lager beer, unlike trade with the New World. This fact, certainly makes the Tibetan strain of S. eubayanus a more likely candidate for hybridization than the Patagonian strain.
So, at this point, we have dueling labs claiming discovery of the potential non-ale component of lager yeasts that emerged in Medieval Europe.  A lot of yeast archeology is under way to give us more information on this issue.  Stay tuned for updates.  I have a handful of additional articles that are coming via inter-library loan and will report on them once I wade through them.  I am not a geneticist, so much learning on my part is still required.  I took my only genetics course from some monk by the name of Gregor!
Link to Adventures in Yeast III
References
 Bing, J., Han, P.J., Liu, W.Q., Wang, Q.M., & Bai, F.Y. (2014). Evidence for a Far East Asian origin of lager beer yeast. Current Biology, 24(10). R380-381.
Libkind, D., Hittinger, C. T., Valerio, E., Goncalves, C., Dover, J, Johnston, M., Goncalves, P., & Sampaio, J. P. (2011). Microbe domestication and the identification of the wild genetic stock of lager-brewing yeast. Proceedings of the National Academy of Sciences, 108, 14539-14544.